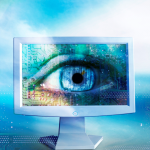 Working for myself, I try to keep major expenses to a minimum. Computer equipment falls into that category. But the time has come to refresh my laptop. And since many of you buy and support hardware I thought I'd turn to you for suggestions. I have some requirements and something of a short list but am open to suggestions.
Right now, I use a Toshiba Qosmio when I speak at conferences or train. I originally bought it for the horsepower to run all of the virtual machines I typically need. But it is a beast to travel with. I also have an old Lenovo Netbook which I originally loved. But it was never designed for Windows 8 and is beginning to feel underpowered. Since I've started using a Brix for my Hyper-V server I think I can travel much lighter now.
So I am looking for something in the Ultrabook form factor with a 4th generation i7, a decent size SSD and at least 8GB of RAM so that I can also run a few VMs. I need something with a physical keyboard. I tried a Surface and other tablets. Those devices are perfectly fine for consuming content, but I need something to create content. I'm trying to stay in the 13″ screen size with the best resolution I can get. I never used to care about that but this laptop will also need to serve as my traveling entertainment option as well. On top of all of that decent battery life would be a great asset. Something that could get me through a 5 hour cross country flight.
I've been looking at the new X1 Carbon, some of the ASUS Zenbooks, a Toshiba Portege and the one of the Lenovo Yoga models. So what would you suggest? What tales of woe or wonder do you have to share? I have a feeling I'm going to have to spend around $2000 to get what I need but naturally would love to save some money if I can.