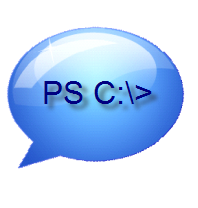 As I'm sure you are aware there is a lot of great PowerShell goodness online through social media and blogs. Well, I and a few members of the PowerShell community have banded together to add to that goodness. During the week of March 30, look for new daily content from the group. Our topic is advanced PowerShell functions and we will each be contributing a post on our respective blogs covering some aspect of that topic. Naturally, we'll also be spreading the word through Twitter and other social channels. We hope you will get involved by posting comments or connecting with us on Twitter.
I don't want to spoil the surprise about what we'll be covering, but these are the people involved. If you aren't following them now, you should be:
We will be using the hashtag #PSBlogWeek. This should be a lot of fun and informative so we hope you will join us.