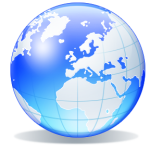 As some of you may have heard, I will be presenting in Helsinki, Finland on June 9th as part of the MVP All Stars seminar. I'm very excited about the conference and am looking forward to spreading the word about PowerShell to a new group of IT professionals. But it is a long trip from home to Helsinki and I'd like to make the most of it.
I'd love to be able to run a 3-5 day training session for your organization on either side of my June 9th event, although preferably before. If your organization is in Scandinavia, Northern Europe or even the UK and have been thinking about some PowerShell training, now is a great opportunity. From PowerShell fundamentals to advanced scripting to DSC, I am confident there is plenty of value I can add to your group. But the time to plan is now. I will try to accommodate as many requests as I can, but this really is a first-come, first-served situation.
Click here to request more information.