I can easily say that the quantity and caliber of script submissions in this year's Scripting Games has been amazing. I congratulate all of you on your hard work and trust it will pay off. I'd say a primary goal is education. Not only will you pick up tips from the judges but also from looking at the other script submissions. Another area that I'm curious about is tools: what did you use primarily to develop or write your PowerShell scripts and functions? There are a number of scripting editors available to you and if you were still using Notepad I hope you'll follow up on some of these products. Some are free and others have extensive features and corresponding benefits. I'm pretty sure all of the commercial products offer a free download and trial period so I always encourage people to try them all out and find one that meets your needs and budget.
[wpsqt_survey name="PowerShell Editor"]
Final Results 5/2/2011 8:00AM EST
Here are the final results, which probably won't surprise too many people.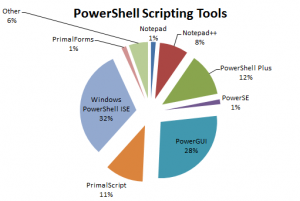 Results 4/25/2011 8:00AM EST
Here are updated survey results.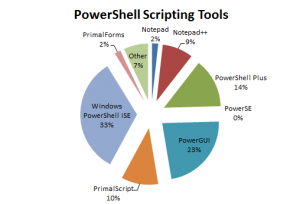 Results as of 4/15/2011 11:00AM EST
Still not too many surprises. If you haven't voted, please do.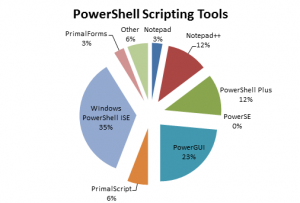 If you haven't voted, please do, but only once. No fair stacking the deck! Thanks for your participation.