I've received a lot of interest in my mini Hyper-V project. I'm still running preview bits of Microsoft Hyper-V Server 2012 R2. Once final bits are released I'll do a clean re-install. But until then I've been using it running about 4 virtual machines without a hiccup. I was getting some questions about benchmarks so I thought I'd post what information I could.
Part of the challenge in using a benchmarking tool is that I'm running Server Core so most tools won't run. I was able to install Dacris Benchmarks on the server and run some benchmarks. I didn't bother with the video tests and not all features of the tool work on Server Core. But I was able to gather enough information if you are interested.
Overall, it looks like a pretty good system for what I need.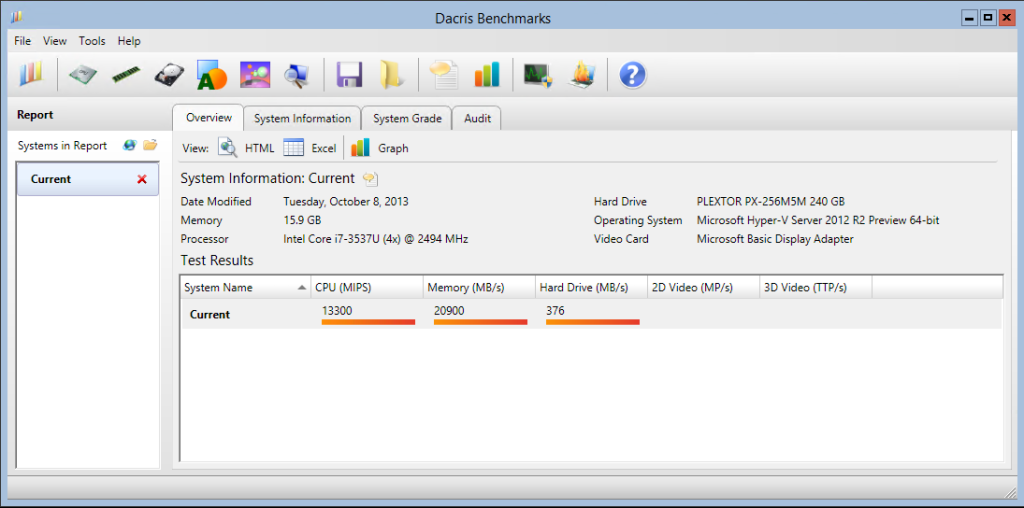 I hope it's obvious this isn't a production-level server for a datacenter. But for testing and lab work it is more than adequate. and personally, the portable form factor was the driving force. Dacris Benchmarks confirms my theory.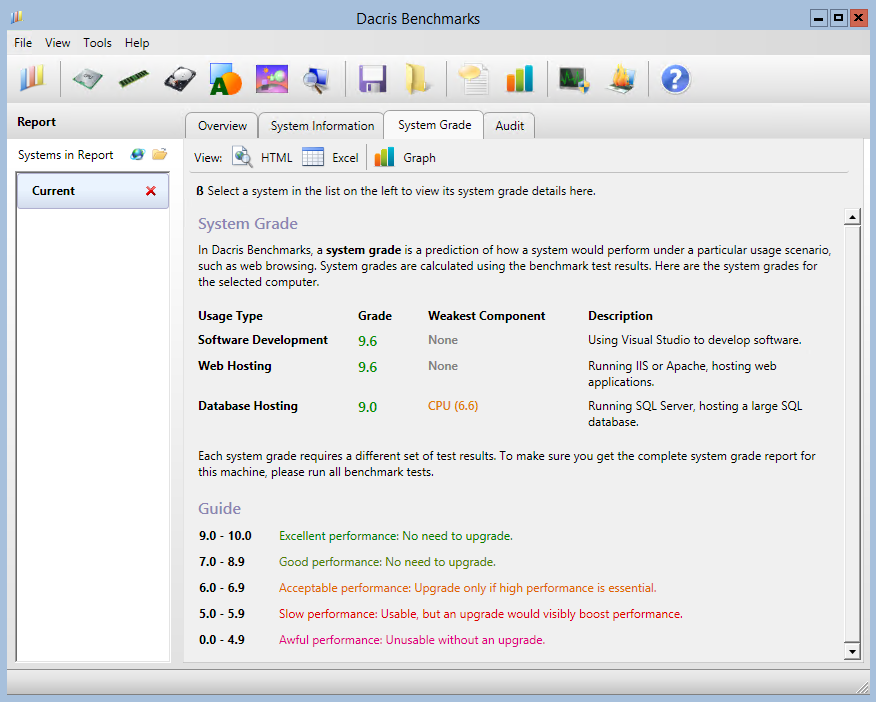 Here are the results from some of the advanced tests.
Memory Transfer Rate for Large Blocks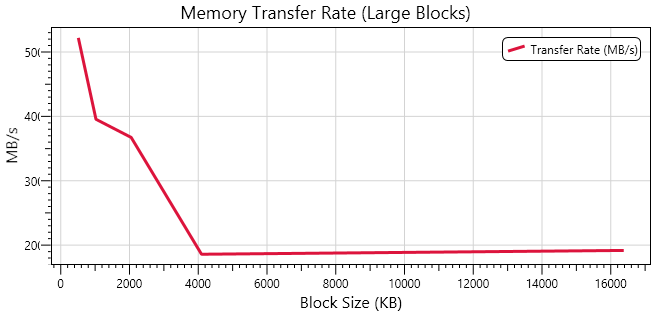 Memory Transfer Rate for Small Blocks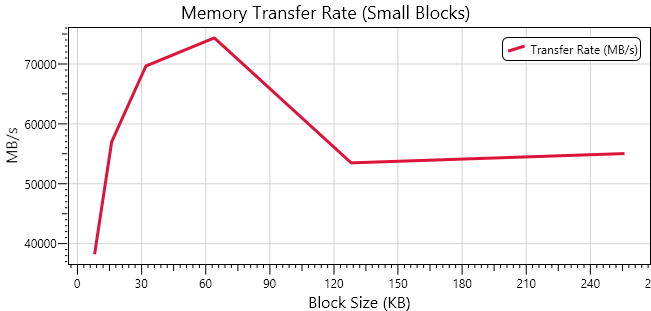 I also decided to grab system information with MSINFO32.EXE.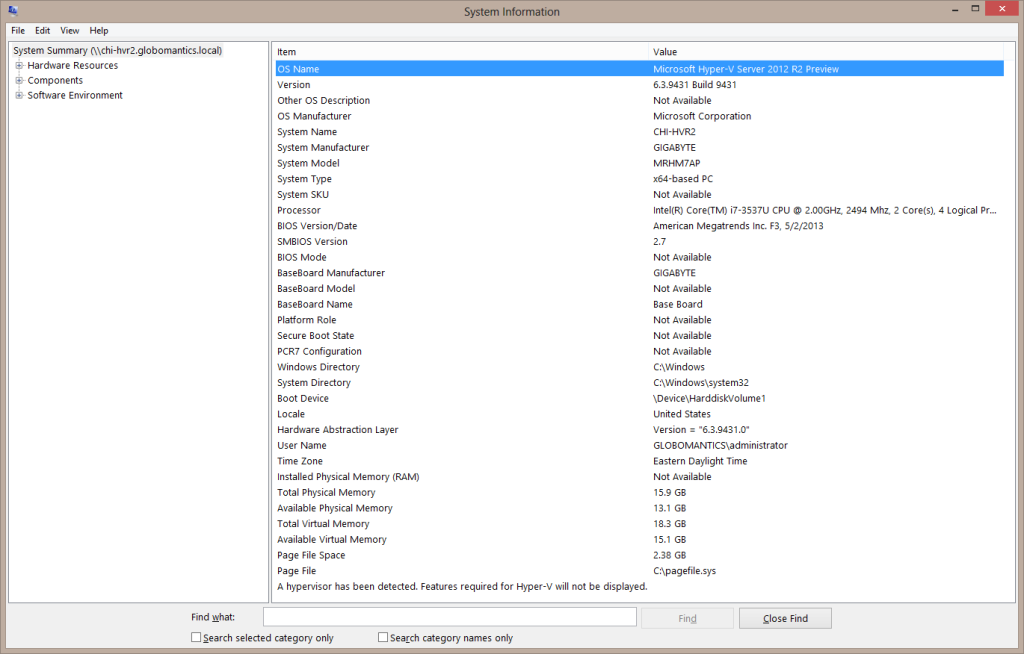 While not a benchmark, some of you may be interested in the nitty-gritty. You can also download a zip file with the complete NFO file.
Finally, if you missed any of the earlier articles on my project here they are:
Part 1: Intro and Specs
Part 2: Hardware Build
Part 3: Setup
Part 4: Operating System
I expect just about anywhere I will be presenting or training I'll have this with me so please feel free to find me if you want a closer look.