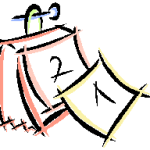 As 2014 draws to a close it is time to start planning for 2015. Naturally it is still early but I wanted to share with you some of my plans for next year. As always I hope to get out as much as I can next year to talk about PowerShell and demonstrate how it can change your job and career. I'm hoping to get to as many public conferences and user group meetings as my budget can afford. I'll post and tweet new events as they are confirmed but for now these are a few of my planned outings.
PowerShell Summit North America 2015
I will be presenting at the PowerShell Summit this April in Charlotte, NC. This event is like no other when it comes to PowerShell content. 3 days of intense, hard-core, PowerShell-all-the-time awesomeness. This event generally sells out and I believe 2015 will be no different. There will be a PowerShell Summit Europe next year as well which I'm hoping to sneak into. If you can't make Charlotte, watch for announcements about 2016 and don't wait!
Microsoft Ignite
The successor the Microsoft TechEd (and just about every other Microsoft conference), Microsoft Ignite, is practically a given. Especially because it is being held in one of my favorite cities, Chicago. Not sure where I'll be but most likely you'll be able to find me hanging around the Pluralsight and PowerShell booths.
MVP All-Stars
I'm very excited to be speaking in Helsinki, Finland on June 9, 2015 as part of the MVP All-Stars event. My session will be on PowerShell in the Enterprise. I'll be talking about why you should be using and learning PowerShell and demonstrating how it can make your work easier and maybe even bring some fun back to it.
In addition to these in-person events you will also be able to find me throughout the year doing webinars for Petri.com. I'll be announcing those as they are scheduled.
Finally, I am still open for private PowerShell training classes in 2015. If you organization has a group of IT Pros needing to get started with PowerShell, learn an advanced topic like DSC, or better understand how to use PowerShell in practice with something like Active Directory, please feel free to contact me.
Hoping you have a fantastic 2015 and that our paths will cross.