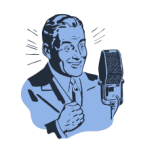 Recently in the PowerShell community on Google Plus, there was a discussion about software for creating graphical PowerShell scripts. This is a discussion I've seen many times over the years and extends beyond something to create graphical PowerShell tools. Sadly, the root issue of this discussion centers on the mind-set of today's IT Pro, and probably by extension to management of these professionals. Here's my two cents on the subject based on years of experience as an IT Pro and my involvement with the IT Pro and PowerShell communities over the last 10 years or so.
The general argument is that an IT Pro wants a tool to help them do their job but don't want to spend that much (if any money). In PowerShell this discussion most likely is centered on products from SAPIEN Technologies. [Disclaimer: While I have worked for SAPIEN in the past, and am a fan of their products, this article is my unsolicited opinion alone.] Compared to other products in the market, SAPIEN solutions appear to be expensive when looking at the total in your shopping cart. But it could be application "Great Balls of Awesomeness" from Vandelay Industries. It doesn't really matter.
What often happens is that the IT Pro says while they like product X, it really needs to cost half as much or they are looking for a free alternative. Don't get me wrong, I like free as much as the next professional, but realize you are still "paying" something. Often you are "paying" in the way of limited features and/or limited (if any) support. Sure, they may get the job done, but do they accomplish everything you need? How often is the product upgraded? What can you do when you run into a problem?
The larger issue in my opinion, is that IT Pros have been "trained" to get by with very little. Whether it is a piece of software that can make them more productive or a little training. If an IT Pro wants something, they often need to find an inexpensive, usually free, alternative. Contrast this with what I've seen and heard about in the developer community. If a developer needs a piece of software for their job or need to get some training it seems to me they have a much easier task. I don't mean to pit IT Pro against Developer. I'm merely pointing out that there appear to be cultural differences which I can only attribute to respective management layers. Perhaps, in many organizations developers are seen as adding value and IT Pros are a fixed cost. I can only hope that as the DevOps culture spreads, this will change.
Since I can't do anything about your corporate culture let's look at this from another angle. My Mom always said, "You get what you pay for" and I've generally found that to be true. Yes, Great Balls of Awesomeness or PowerShell Studio may command a larger asking price than you think you want to spend. In this case you need to take the time to calculate your own ROI. I'm amazed at how many IT Pros (and probably managers) look at the dollar sign and immediately dismiss it as "too expensive". Don't be that person.
In terms of software, most products offer a free trial period. In SAPIEN's case it is 45 days. And that is usually 45 days of complete functionality. Take advantage of it. Install the product and explore all of the features. Are there features you would take advantage of that perhaps you weren't aware of at first glance? What features do you not need. If the latter list is greater than the first, then this probably isn't the right product for you. But then take it a step further. I'm assuming you are looking at a product to solve some problem or task. Let's take PowerShell Studio as an example. While it is a very feature rich program, many PowerShell pros are looking at it to help create graphical scripts.
First, create a simple graphical PowerShell script manually or using other free or less expensive tools. How long did it take and what is the quality of the result? Repeat the process using PowerShell Studio. Compare how long it tool and the quality of the end result. In this scenario, based on my own experience I'm betting you could easily spend 4 hours working on a script manually yet accomplish the same result with PowerShell Studio in about an hour. Now do the math. To keep the numbers easy let's say your time is worth $50 an hour. This means you spent $200 creating something manually. Using PowerShell Studio only cost you $50 or a savings of $150. Rounding up you spent $500 for the product and support. By the 3 or 4th script the product has paid for itself. Plus you now have 3 hours to devote to something else! While I was using PowerShell Studio as an example you plug in any product.
But I don't want you to take my word for it. Take the time to do your own research. Come up with hard numbers especially in dollars or euros or whatever. If you don't take the time to recognize the value to your work, you are probably working much harder than you need. This type of ROI testing should also make it an easier "sell" to management.
IT Pros have long shown a reluctance or inability to spend money for tools and services that can make them more productive and save the company money. This is something that needs to change. I hope you'll do your part.
So…am I totally out of touch with reality? What do you think? I hope you'll let me know