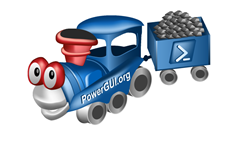 If you are an active member of the PowerShell community you may have already seen this announcement, but just in case you haven't, Quest Software and the guys behind PowerGUI are running their annual PowerPack challenge. You could win a $1000 Amazon gift card.
The contest ;runs from October 19, 2009 until November 15th 2009, This is your chance to show your PowerShell scripting skills off to the world. The top 10 entries will be judged by a panel of PowerShell experts, including myself, on complexity and business value. I feel like an Iron Chef judge, but without the cilantro-lime glazed sea bass and Israeli couscous. Actually, you could win up to $2000. The most active contributor top prize is $1000 and the Best PowerPack is another $1000.
Get all the details and rules here. Also take a look at Dmitry Sotnikov's post on the contest.
So what are you waiting for?  Get scripting!!