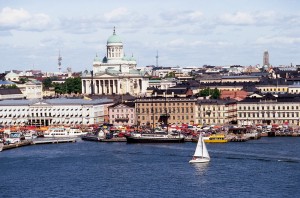 I am very happy to announce that in addition to my appearance at the MVP-AllStars conference on 9 June 2015 in beautiful Helsinki, Finland but that I will be following it with a 2 day, intense PowerShell workshop aimed at Järjestelmänvalvojat (system administrators or IT Pros). I think this is going to be a blast and if you are any where in the region, or can hop on a plane, train or ferry, I hope you'll consider attending.
The workshop is intended to provide enough practical PowerShell knowledge and experience that you can begin using it effectively the next day. Somehow I'm hoping I can cover the following material.
Day 1
What is PowerShell and Why It Matters
Understanding the PowerShell paradigm
The Power of a PowerShell Provider
Learning the PowerShell Language
PowerShell Remoting
WMI and CIM
Day 2
Exporting, Importing and Converting Objects
PowerShell Scripting Concepts and Security
Creating Effective PowerShell Scripts and Functions
PowerShell in Action
Getting Started with Desired State Configuration (DSC)
Questions, Answers and Next Steps
I don't do many public classes so you won't want to miss out. You can learn more at http://win-fu.com/powershell-in-practice-seminar-in-helsinki-june-10-11th-2015. Seating will be limited and there is early-bird pricing so please don't wait.